Our Success:
Built Rock Solid
Testimonials:
What Our Clients Say

I have been a client of Blue on Blue for a number of years and have used them to design, build and support four websites. I have always found them to be a great partner. They are great at creative and navigation design, keeping a site intuitive and well presented, but also a great help in understanding technical issues and supporting technical decisions. In addition they have always been very responsive to problems that inevitably arise. I would highly recommend the work of Blue on Blue.

I worked with Eric Goetz directly on a project to re-design and upgrade our website. The level of customer service, flexibility and dedication to getting "it right" was excellent. Their ability to customize the implementation process to our team's needs, allowed for a truly collaborative effort. I've received positive feedback to our website from BroadReach employees as well as our partners and clients!

Blue on Blue worked with us from design and development to rollout through several versions of the site. We have been very satisfied with the creativity and responsiveness of Eric and his entire team.

We were delighted with the website that Eric constructed for us. It is easy for our patients to navigate, and it is easy for us to update. It is all we had hoped it would be! We also appreciated the suggestion of a mobile web page, about which I have heard compliments from many patients. The mobile page is so much easier to view on a cell phone than the entire website. In addition, Eric has been a big help with ongoing additions to our website and a pleasure to work with.

It was a pleasure working with Eric and BlueOnBlue for my recent website re-design. I've worked with several web design companies over the years, and I was very impressed with Eric's expertise and efficiency. He had a clear vision from the start and was able to seamlessly merge my existing content into his new design. The work was done on-time and he was always available to discuss any problems or concerns I had. I am thrilled with my new site and with the continuing customer support from BlueOnBlue. I would certainly work with Eric in the future and would recommend him highly to anyone seeking a talented, professional web designer.

Blue On Blue offers a personal, accessible quality service that is rare in the field of Web redesign. Whether you already have a vision for your Website or want somebody with the expertise to guide you through the redesign process, they will meet your needs with passion, professionalism and quality. The Website they created for arlingtonteens.com has received major accolades in user testing!

I'm not sure I've ever mentioned it, but I LOVE the way you built the site and management system. This is what I want every client of mine to have. You guys rule!

I've worked with the team at Blue on Blue on several website projects. We've come up with some crazy ideas and Eric has consistently been patient and knowledgeable as we talk through each one. Each site has been built so it's easy to manage once complete but Eric has been right there if we need help. He's always spot on in his analysis and design suggestions with the final outcome exceeding our expectations.
Inspired Interactive:
Our Passion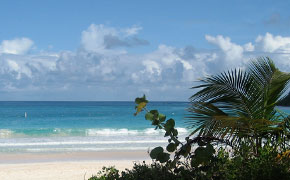 Just like our name is derrived from the inspiration of the Caribbean horizon we cultivate our work from client collaboration.